Field of activity
"Landexs Co., Ltd specializes in real estate services, provides professional office leasing services to clients including MNCs, Vietnamese companies and organizations, international organizations, new businesses market as well as businesses looking to expand their scale"
LANDEXS SERVICE PROCESS
Share what your needs, free of charge
We will help you rent more quickly, right to rent with the best price and rent conditions.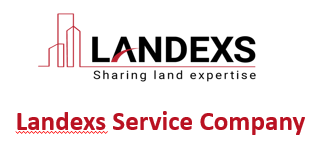 01
Requirement accepted
Recording customer requirements, providing preliminary advice on office supply and leasing practices.
You have the orientation to find the right office between the financial capacity and the available supply of the market
02
Quotation
Provide full quotation,occasion office images meet rent requirments.
Client will recived the list of sutaibale choices after 1 call
03
Fact survey
Arrange the survey program and work with the building
You save time, communication costs, meet the right competent person of the court
04
Selection advice
Prepare reports to analyze, compare, evaluate, objectively the advantages and disadvantages of each building
You have enough information to choose the most suitable office.
05
Supporting negotiations
You have full market information, rental history at the building, analysis of contract terms. Consultancy on the content to be negotiated, how to negotiate.
You can negotiate the price and rental conditions with many incentives
Contact Us
29F, East Tower, Lotte Center, 54 Lieu Giai, Cong Vi Ward, Ba Dinh Dist, Hanoi, Vietnam